Summer at Emmanuel
We've got a great summer in store for you.   Experience God with us this summer.
Outdoor Worship
Join us for live, outdoor services
This August, we are once again taking our worship services outdoors.  In addition to our services, our kids and families will be able to use the amazing new destination playground at the Shoreview Community Center.  Bring your lawn chairs, sun screen, and friends and neighbors.  It promises to be a lot of fun and a great time of worship. In case of inclement weather, worship services will be held indoors at the Shoreview Community Center.
We'll see you there!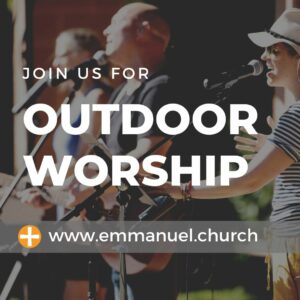 Camp ECC! for kids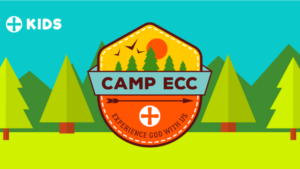 Camp ECC is our fun, VBS-style Sunday summer Kids Church. Join us for worship, skits, crafts, games, and a whole lot more! It's going to be a Royally Fun Summer!
More information about PreTEENs and Camp ECC will come soon.
Questions about Camp ECC? Contact Bekah Rockford
ECC TEEN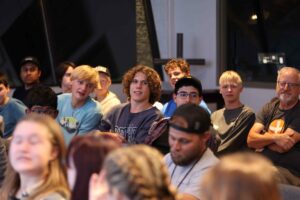 ECC TEEN | Summer Schedule
We've got a great summer planned for our ECC Middle Schoolers and High Schoolers.   Click the link below to view and download our summer schedule.
Click Here
Studio Church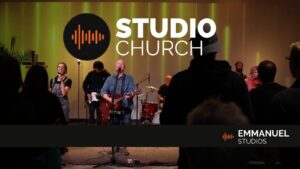 Join us on Tuesday nights, at 7:30pm at our new campus, Emmanuel Studios in New Brighton.  We will have a worship service with great music, powerful teaching, and deep community.  Come early.  Stay late.  Get connected.
7:00pm.
Emmanuel Studios
1775 Old Highway 8
New Brighton, MN 55112
Donuts & Devos

DONUTS & DEVOS is back!
All 6th-12th grade students are invited to join Dan & Emma at the Studio on Tuesdays from 3-5pm. No need to register, just show up ready for donuts, laughter, and time in the Word!
Questions? Contact Pastor Dan (dan@emmanuel.church)

**We will not be meeting on July 4**
Women's Game Night

The second Friday night of the month is Women's Game Night at the new Emmanuel Studios.  Come for an evening of hanging out, playing games, and just getting to know other women at Emmanuel.
8:00pm at
Emmanuel Studios
1775 Old HIghway 8
New Brighton, MN 55112
Join the Group
For more information contact Megan DeHaan
Men's Game NIght

Join with other ECC guys on the first and third Saturday nights each month for game night where we can  build community, share some laughs, and play some serious games! Throughout the year this group will gather together on Saturday nights to enrich relationships by sitting down to some friendly board games of various kinds.
Messy and Colored Powder Games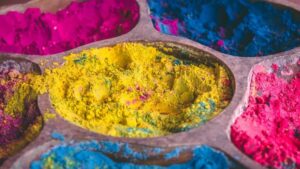 Color Powder & Messy Games have joined forces! | July 19
We will be partnering with Salem Covenant to have a ton of messy fun. Wear clothes or a swimsuit that can get wet & dirty, and bring your friends! Open to all students entering 6-9th grade. Event cost is $5 p/p and runs from 6:30-8pm.
BRING A TOWEL!!! (It's for your car)
Questions? Contact Pastor Dan (dan@emmanuel.church)
SALEM COVENANT CHURCH
2655 5th St. NW
New Brighton, MN 55112
Summer Juarez Trips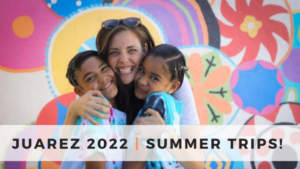 This summer we are taking 2 groups to Emmanuel Children's Home in Ciudad Juaréz, Mexico!
These teams will serve alongside the staff in a variety of ways, including small construction projects in the dorms and grounds, and coordinating after-school activities with the children*. Participants will have some ability to choose which kinds of activities they would prefer to participate in, though some activities will also be for the entire group.
These trips will be open to all ages. High School students are invited to join week 1 if they are traveling without a parent/guardian. Passports are required.
Registration is now closed. Questions? Contact Mike Lindsey (mike.lindsey@emmanuel.church)
Young Adults Group

Sunday nights
Meeting on Sunday nights twice a month, Young Adults at ECC provides a chance to find community, explore faith, and have fun with others 18-30. Join us 7:00-8:30pm at Emmanuel Studios as we eat, laugh, and talk together.
Join the Group for more information contact Pastor Dan (dan@emmanuel.church).
Join a Team

Serve With Us
Are you looking for a way to serve and get connected Emmanuel? Join a team and start 2022 strong.  We have many opportunities from Welcome Teams, to Kids and TEENs, to technical arts and worship.  We even have maintenance teams, building teams, outreach teams and so many other opportunities.  Join a team today.
To learn more, visit www.emmanuel.church/serve or contact Kelsey Crenshaw.
Global Leadership Summit

For over 25 years The Global Leadership Summit has been delivering great leadership content and insights.  For ECC, the GLS is one of our anchoring events.
This year, Emmanuel will once again be hosting an event at Emmanuel Studio, and will be covering the cost of your ticket. We hope you are able to join us!
For more information about The Global Leadership Summit, go to: https://globalleadership.org